The Alkami Platform
Confidently grow by winning the digital banking experience
The Alkami Platform provides financial institutions a complete cloud-based digital banking solution. Banks and credit unions can enhance the Platform with upgrades and tailor their experience with additional Alkami and third-party products, though the base Platform enables you to stay competitive and satisfies what users want most in digital banking.
A digital banking solution with the soul of your branch.
Just because more and more banking is done online doesn't mean you can't provide a personal experience. It's no secret — happy users are better for business. We know exactly what users want and deliver it in a way that powers and transforms your institution's success.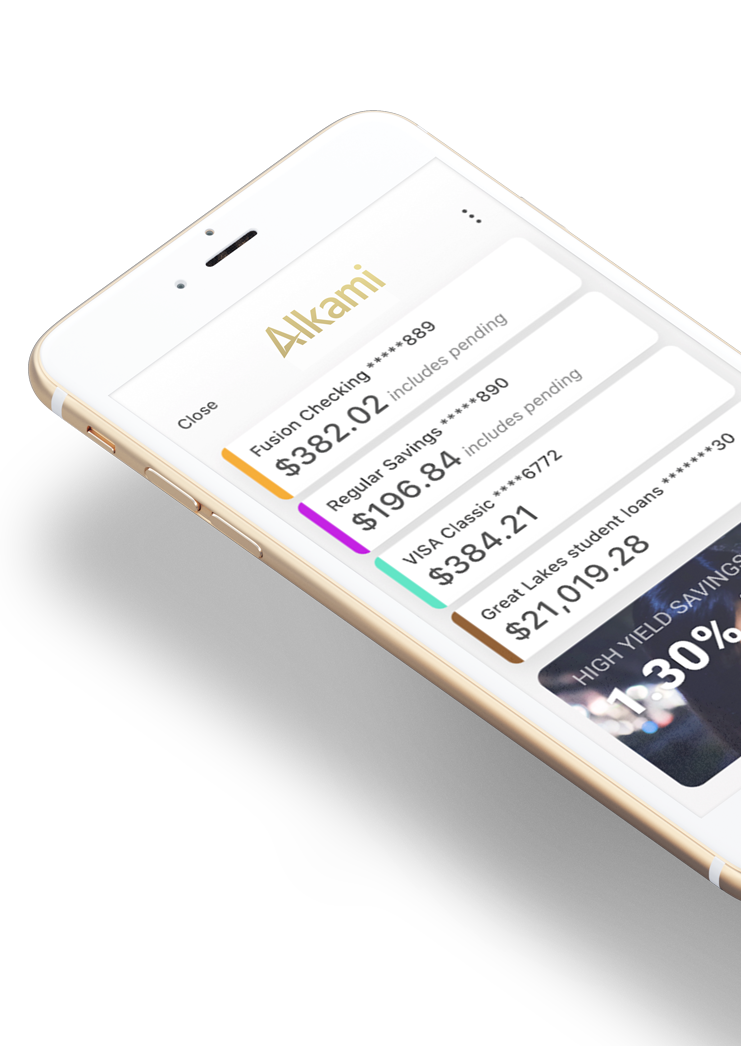 Retail and Business Banking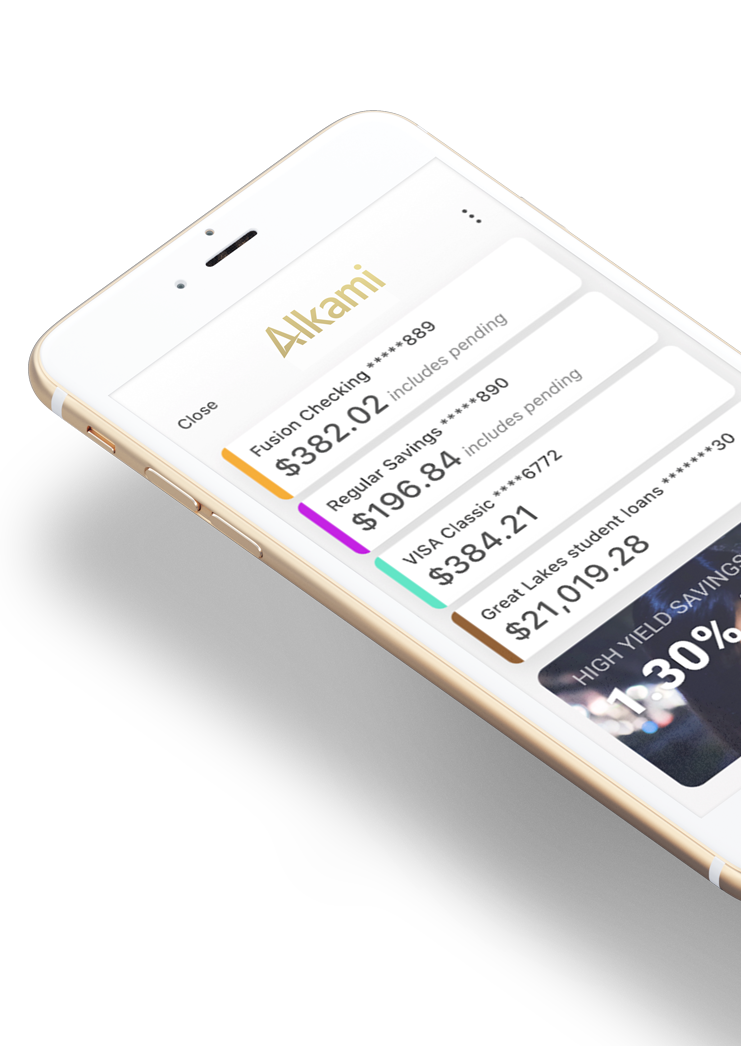 The Platform facilitates retail and business user on-boarding, engagement, and account servicing. We include what we know to be the most essential components for success as part of our standard Platform offering.
Product Features:
.01
Money Movement
Fully integrated money movement tools increase deposits and drive users to engage with you as their primary entry point in the new economics of money movement. Our partnerships and integrations with leading third parties give users the flexibility they demand while delivering consistent digital banking.
.02
Customer Service
Simplify and reduce the cost of servicing users while deepening relationships, exceeding expectations, and defining what convenience should look like. Give your users what they want when they need it with personalized experiences like video chat, conversational banking, chatbots, and simplified identification verification.
.03
Security Empowerment
Achieve the balance between convenience and safety that users expect all in a secure cloud environment. Platform security capabilities such as card management and true real-time alerts further develop a trusting relationship between you and your users.
.04
Ease of Use
Grow your connection to users and provide opportunities for them to expand their relationship with you and make healthier financial decisions through a frictionless experience. Our bold investments in user-centered design and our iterative design process personalizes your users' experience.
Continuous Software Delivery
With a true single-code base and proven multi-tenant system architecture, user needs are anticipated and quickly met so you can adapt quickly and help users stay engaged.
Data Engine
Track performance and user engagement through easy-to-use business intelligence dashboards to improve competitiveness and business results.
Software Development Kit
Customize digital banking in your own way now and into the future to further differentiate you from your peers.
Integrations
More than 300 integrations on a secure and scalable platform grants you extensibility, powering connections to the future and allowing users to bank anywhere, anytime simply.
01
"Alkami is the leader in the mobile banking space. They understand better than anyone where the market is going."